Metal Studio Jewelry Blog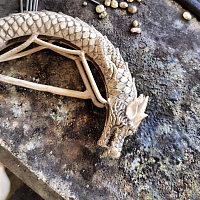 Sprue clearly visible these account for some loss
Explaining Gold "Loss" in jewellery production
One of the most common questions I get asked is about gold 'loss' during the process of making a piece out of gold. Typically when making a custom piece from gold we will charge a fee for 'loss'. This is dependant on the project and how much finishing work will be needed to complete the project but is commonly in the 15% range.
So for example if you order a ring that comes to a total of 10g of gold it is industry standard that the final charge would be written up as around 11.5g of gold used.
So why is this?
When working with gold there are a number of reasons that a professional jeweller would experience loss and have to charge for this loss accordingly.
1. Gold Mix
Every gold project that we do at Metal Studio Jewellery starts life as a solid 24k gold bar. We custom mix all gold to match the order. Whether we are working in 22k gold, 20k gold, 18k gold, white gold or rose gold. During the process of mixing the alloy there are two places where some gold loss might occur. One is as fine micro particles that attach to the heating plates and tools and the other is in the actual mix. When we custom mix gold we always mix on the side of caution having a bit higher gold content in the final product is more acceptable than having a lower gold content. So while this gold is not actually lost it can account for some of the weight differential.
2. Casting Sprue
Many of the custom gold jewellery pieces we do are carved into wax (because it is softer an easier to work with) then cast from gold. When casting with gold a negative mould must be made and there must be a way to pour the gold into the mould so that it fully fills out the mould. These channels cut into the mould are called sprue and can depending on the piece can use a lot of additional gold. Small pieces can use up to double the amount of gold as the final piece.
See the picture of sprue visible in the process of making a custom 22k gold dragon bangle
Most of the sprue can be simply cut off and recuperated but the small knubs that are left behind after casing must be smoothed down by filing and sanding. Tiny dust from the gold becomes captured in sand paper and files and under desks and on tables. While effort is made to recuperate as much of these filings a possible they are not easily recovered and generally left to accumulate over time so they can be recovered in larger amounts rather than recovered from individual projects.
3. Polishing filing and finishing
As the final custom gold jewellery takes shape there is much finishing that needs to be done. The first step is to file away excess material. Once this is done multiple increasingly fine polishing is done to the piece to bring it up to a mirrored shine or a lovely textured finish. The finer the finish the smaller the gold dust that is created. Some of this escapes into the air and is truly lost. Some of this ends up stuck in tools and can slowly build up until it reaches an amount that is work the effort of recovering it.
Large gold factories have sealed workshops and special vents traps and filters to capture this gold dust. Workers wear specialty suites that are vacuumed at the end of each day to recuperate this gold because of its high value. Unfortunately as a custom hand crafted studio jewelry shop we don't have the means or the need to invest in these expensive and hard to maintain filters and procedures so we are forced to account for a bit more loss than factory made jewellery.
While we are eventually able to recover some of this 'lost' gold we are not able to do it on an ongoing basis for individual projects so in order to be able to complete the project we have to charge a small amount to account for this 'loss'. This is an industry standard practice. We try to keep the loss to a minimum and to compensate for some of the loss by adjusting the artisan fee accordingly but charging for loss is the only way we can produce custom projects without being out of pocket for gold that could be tied up in dust for a year or more.
4. Loss from wear
While not part of the production process there is a forth place where gold can be lost on a final product. This is gold loss from wear and tear and can contribute to a surprisingly large amount gold loss over time. This is especially prominent in gold necklaces and bracelets that have chain parts that rub against each other. This rubbing process creates very fine gold dust that is washed away. The more a piece is worn and the more metal on metal rubbing there is the more potential loss there can be. Rings are also especially prone to wear even though they don't have metal on metal rubbing because of their location on the finger they experience large amounts of wear and tear over time all leading to gold loss. To prevent this I suggest wearing large 'investment gold' pieces as little as possible. Or using a harder (lower k value gold) as the harder metal is less prone to wear over time.
If you have questions or concerns about gold loss or would like to talk about a custom jewellery project please feel free to contact me.
--> Click here to fill out the contact form.